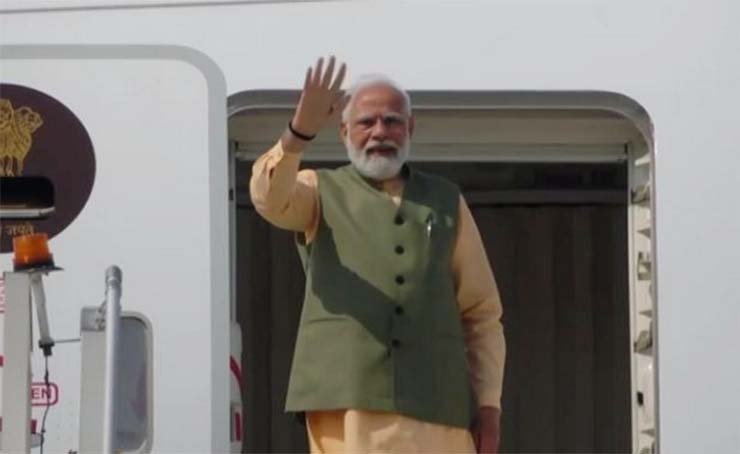 New Delhi: Prime Minister Narendra Modi has over 40 engagements and is expected to meet more than two dozen leaders during his upcoming visit to three countries – Japan, Papua New Guinea and Australia, according to the official statement released by Prime Minister's Office.
During his three-nation visit, PM Modi will participate in the G7 or Group of seven countries Summit in Hiroshima, Japan and then he will co-chair the third Summit of the Forum for India-Pacific Islands Cooperation (FIPIC III Summit).
India, who is attending as a guest at G7 Summit, participation would be structured around three formal sessions. Two of them would be held on May 20 and the third one on May 21, Foreign Secretary Vinay Kwatra said during the special briefing.
The two structural sessions on the May 20 are the first one that relates to food, health, development and gender equality. The second session is on climate, energy and environment, and the third session on May 21 is titled Towards Peaceful, Stable, and Prosperous World.
The Prime Minister will then travel to Papua New Guinea to host the third Summit of the Forum for India-Pacific Islands Cooperation jointly with his Papua New Guinea counterpart James Marape on May 22.
In Papua New Guinea, Prime Minister will begin his bilateral engagements the next day with a call on the Governor General of the Pacific island country, which will be followed by a meeting with Prime Minister James Marape. This will be Prime Minister's first visit to that country during his stay in Port Moraspi, according to Kwatra.
It is a hectic visit for the PM with over 40 engagements lined up. The PM will interact with over two dozen world leaders in summits as well as through bilateral meetings, as per PMO's release. PM Modi will also meet business leaders, important personalities, scholars, and members of the Indian community.
During his Australia visit, the PM will address thousands of members of the Indian diaspora in Sydney along with Australia's PM. The visit has a lot of elements from culture to commerce and diaspora to diplomacy, according to PMO.