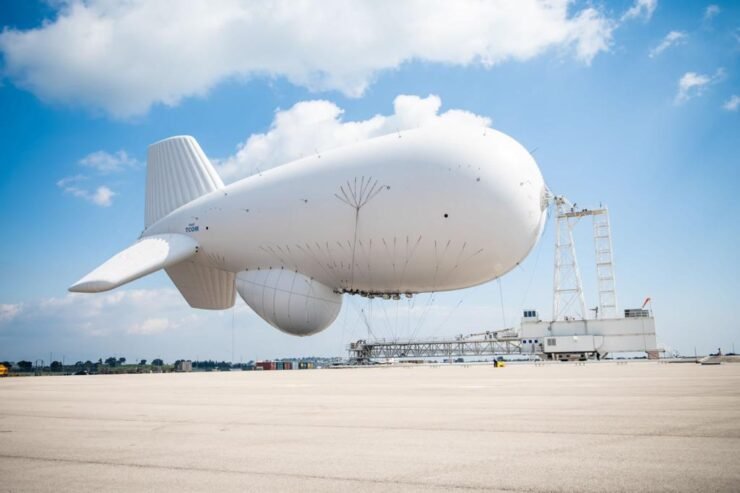 Tel Aviv: Israel and the US have enhanced their cooperation on the early detection of aerial threats, mainly from Iran. A main tool in this combined effort was delivered to the Israeli Air Force earlier this week.
Earlier this week, the Israel Missile Defence Organization (IMDO) as part of the Defence Development and Research Directorate (DDR&D) within the Israel Ministry of Defence (IMOD), delivered the "Elevated Sensor" advance warning and detection system to the IDF.
The long range radar carried by a huge aerostat will give the Israeli Air Force early warning on cruise missiles and low flying armed drone. The system was developed in Israel in coordination with the US Missile Defence Agency (MDA) and funded partially by the special allocation for missile defence in the annual FMF funds Israel gets from the US.
The first system is being deployed in Northern Israel to cope with growing threat of Iranian made cruise missiles and armed drones.
The Israel Missile Defence Organization (IMDO) in the Directorate of Defence R&D of the Israel Ministry of Defence, commenced inflation of a High Availability Aerostat System (HAAS) and initial testing for deployment of an Elevated Sensor (ES) system in Northern Israel at facilities established by the MOD.
The HAAS is one of the world's largest aerostats, developed and manufactured by TCOM, a US company specializing in aerostat surveillance solutions. It is designed to carry an improved sensing system, to provide detection and early warning of advanced threats.
The ES system is comprised of the HAAS and an advanced radar designed to detect incoming threats at long ranges when operating at high altitudes. It will provide additional detection and early warning capabilities to the existing operational air defence detection array deployed around Israel. This radar system was developed under a cooperative program between IMDO and the US Missile Defence Agency (MDA).
In the ceremony, Commander of the Israeli Air Force Maj. Gen. Amikam Norkin said that the Israeli Air Force faces significant challenges in Northern Israel and "we are prepared for any threat. The 'Elevated Sensor' operational system provides an important addition to existing Air Traffic Control capabilities. The new system provides the Israeli Air Force a more advanced and precise ability to defend the skies of Israel."
Director of the US Missiles Defence Agency, Vice Admiral Jon A. Hill said that  'Elevated Sensor' is another great example of cooperation between the Missile Defence Agency, IMDO, and industry partners. The co-developed technology and research is a benefit to both nations.
"Additionally, this system will further enhance Israel's advanced threat detection capabilities to maintain Israel's qualitative military edge."