In the context of the Indian armed forces, the buzz around technology has gained significant momentum over the past decade. The government has been actively promoting modernization through the adoption of technology, recognizing its crucial importance given the evolving global landscape and geopolitical dynamics in the sub-continent. The Armed Forces acknowledge the immense potential of cutting-edge technologies like artificial intelligence, robotics, cyber capabilities, and space-based technology to enhance operational effectiveness and achieve strategic objectives. The adoption of technology extends beyond gaining a tactical advantage, encompassing diverse fields such as logistics, training, HR management, and telemedicine. Preparing for this technology adoption has become a strategic necessity, demanding a comprehensive approach that includes research, development, acquisition, training, and operational integration.
The armed forces find themselves on the brink of a profound transformation, driven by the incorporation of advanced technologies that impact all aspects, from operations to administration and beyond. This could very well be our 'revolution in military affairs moment,' and it is crucial to prepare adequately for this change, fostering a military composed of soldiers, units, and organizations proficient in leveraging sophisticated technologies to achieve victory.
The reengineering of military organisations and systems necessitates radical thinking and substantial changes, highlighting the need for adaptability, resilience, and sufficient resources.
Implications of Technology in Conduct of War/Conflicts
Technological advancements have transformed the nature of warfare, influencing strategies, tactics and the overall dynamics of conflicts. Broadly, these can be summarised as follows:
Increased Precision and Lethality: This precision has allowed militaries to strike specific targets with reduced collateral damage, minimising civilian casualties while maximising military effectiveness.
Enhanced Situational Awareness: Advanced sensors, surveillance systems, space-based assets and intelligence-gathering capabilities have improved situational awareness allowing for better understanding of the conflict zone and potential threats, leading to more informed decision-making.
The armed forces are at the cusp of a fundamental change based on induction of high technology impacting all spheres from operations to administration and everything in between. It maybe our 'revolution in military affairs moment' and we need to prepare for this change well – producing a military comprising soldiers and units/organisations who can fight to win armed using sophisticated technologies
Network-Centric Warfare: Network-centric capabilities enable real-time information sharing, coordination, and the integration of various military assets, resulting in enhanced command and control capabilities.
Cyber Warfare: The emergence of cyberspace as a new domain of warfare has introduced a range of challenges and opportunities. Nations and non-state actors can engage in cyber-attacks, targeting critical infrastructure, communication networks, and military systems. Cyber warfare can disrupt enemy operations, compromise intelligence, and create new vulnerabilities.
Unmanned Systems: The development and utilisation of unmanned systems such as unmanned aerial vehicles (UAVs) and unmanned ground vehicles (UGVs) have had a significant impact on warfare. These systems can perform various functions, including surveillance, reconnaissance, logistics, and combat operations, reducing the risk to human personnel.
Asymmetric Warfare: Technology has enabled non-state actors and insurgent groups to level the playing field against conventional forces. With access to low-cost, readily available technologies, these groups can employ unconventional tactics such as improvised explosive devices (IEDs) and cyber-attacks to counterbalance the superiority of conventional militaries.
Changing Battlefield Dynamics: The integration of technology has altered the traditional battlefield landscape. Modern conflicts involve hybrid warfare, which combines conventional, irregular, and cyber operations and would involve all that there is – highlighting the need for integration of military and civilian (maybe commercial) establishments to develop a national response to include command and control structures, decision-making structures etc.

Approach to Technology Adoption
The impact of technology on conduct of conflicts and transformation of the armed forces has basically three principal challenges:
Prioritising what technologies to pursue – develop indigenously or in collaboration and a plan to integrate these technologies with the field forces.
Understanding the potential derived from emerging technologies and how they will impact force structures and decision (Command & Control) models and evolution of a plan for the same.
Provision of funds for acquisition and an HR policy to bring in a culture of technological competence and a strong will and push to adopt the structural changes.
Based on the above challenges, an approach with the following tenets is recommended: –
Technologies
Indigenous technologies should be the primary aim to be achieved by own R&D, industry or collaborative approach with friendly foreign countries. This becomes pertinent to ensure so that technological solutions meet national operational/geographical requirements. This methodology will ensure a continued evolution of technologies as also facilitate AI/ML using indigenous data wherever required.
Refocused/reorganised R&D setup actively involved with the academia and a vibrant Military-Civil Industrial complex should facilitate the above.
Involvement with higher technical educational institutions along with financial support and schemes to promote research and development for military technologies in collaboration with Military Industrial Parks could pay dividends in the coming decades.
Collaborative R&D between DRDO and identified industrial houses based on an financial/ownership model involving risk sharing (Industrial houses could be akin to banks that have been given the status "Too Big to Fail') is suggested for pursuing pure military technology, whilst civil-military common technologies could be developed by start-ups, academia and the industry.
Active involvement of the armed forces in providing direction to the R&D effort is vital as also to ensure that operationalisation of a technology is done in minimal time meeting all military requirements.
Planning for the Impact of technologies on force structures and decision models
The strategy for planning should be based on the following pillars:
Force Structures: Developing a technology savvy force would involve setting up force structures that can work in the realm of shorter observe–orient–decide–act (OODA) cycles, massive information availability, means to attack with precision, pressure of social media, tactical operations with strategic implications etc. Such structures would need specialists and a technologically evolved leadership backed with robust and secure networks. Structural changes will be needed not only in operational headquarters but also at unit level too. Digitalisation of all processes will be the mantra in optimising manpower and inducting technology.
We need to shed old ways of working and adopt technologies in every sphere (operational and administrative) of military function. We need to create professional soldiers with a desire to master technology and do things smarter. Soldiers have mastered mobile phone-based technologies and digital services – they must now master technologies for war
Processes: Technology will impact timelines in which data/information/intelligence can be made available to both the decision makers and troops on ground as also means to react to a situation which could involve troops in contact or someone much in depth. Streamlining of decision-making processes to increase efficiency and effectiveness will be vital to achieving operational targets. Generation of indigenous operational data for preparing AI models for automation will need to be focussed on from the beginning so as to be able to field AI within the next decade or so.
Hardware and Networks: To support the processes enunciated above investment in modern and secure infrastructure, platforms and applications will be vital.
There would be a continuous need to study/monitor technology absorption by the armed forces to establish the efficacy of force structures/organisations, Command and Control systems and training standards to maximise the combat potential offered by these technologies.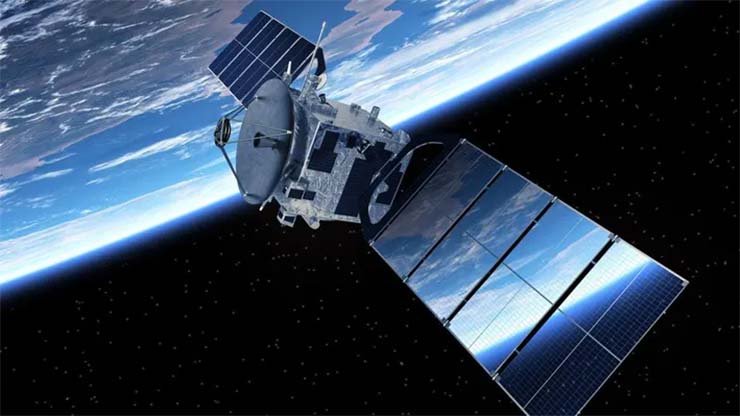 Acquisition, HR policy and a Culture of Technological Fluency
Acquisition: While a number of defence acquisition reforms and new processes have been put in place, the aim of achieving self-sufficiency and fielding home-grown defence equipment – establishment of Military Civil Industrial complex will need tweaking to fasten up the acquisition processes & support the industry to see major transformative results in the next decade. Oversight will be critical to ensure systems are secure, robust and battleworthy.
People: Developing a technology savvy force including operational leadership that can leverage technology effectively and embrace change. This would involve setting standards at all levels of training – recruitment onwards, upgradation of training facilities and dovetailing HR policies which allow for specialisation and foster a culture of innovation and risk taking.
Culture of Technological Expertise: Developing a culture of technological fluency is vital in adoption of new technologies and in our ability to achieve transformation. We need to shed old ways of working and adopt technologies in every sphere (operational and administrative) of military function. We need to create professional soldiers with a desire to master technology and do things smarter. Soldiers have mastered mobile phone- based technologies and digital services – they must now master technologies for war.
To Sum Up
As the pace of technological advancement increases, it is equally important to calibrate the pace of adaption based on a well-thought out and continuously evolving plan. Use and exploitation of technology will be a war-winning factor. The Army's ability to win will be dependent on sophisticated technologies and the soldier using it – we need to invest in present and future indigenous technologies, force structures and the man behind the machine – so that we are prepared. 
-The writer has varied military experiences with Space and Acquisition organizations in the Army. The views expressed are personal and do not necessarily reflect the views of Raksha Anirveda