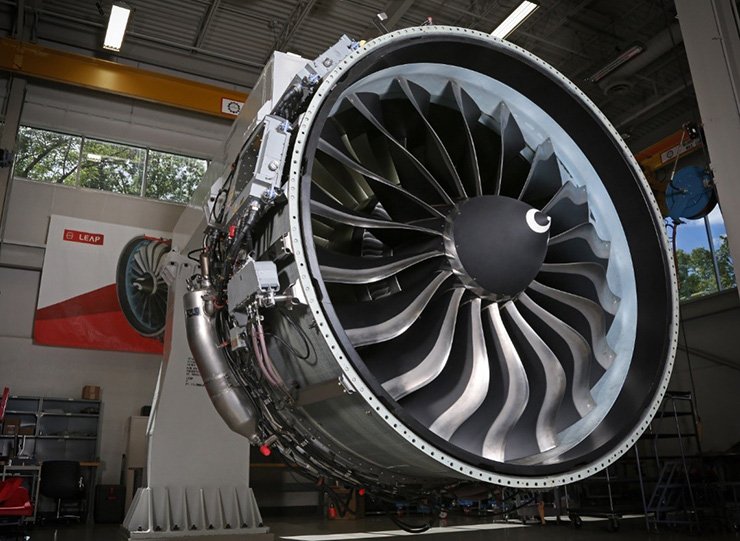 New Delhi: GE ended 2022 on a high showing strong financial performance. The company released its fourth quarter and full year results on January 24.  The highlights of  GE's financial performance for the fourth quarter 2022 include total orders of US$25.4 billion +15 per cent, organic orders +18 per cent while the total revenue is $21.8 billion +7 per cent; adjusted revenues $21.0 Billion, +11 per cent organically.
Among the key highlights on GE's financial performance for the full year 2022 include total orders worth about  $83.0 Billion, +4 per cent; organic orders +7per cent.
As GE Chairman and CEO and GE Aerospace CEO H. Lawrence Culp, Jr. said, "2022 marked the beginning of a new era for GE. We successfully launched GE HealthCare, delivered strong financial performance, made significant operational progress, and continued our steadfast commitment to our customers. Thanks to the high quality work by the company, GE ended the year with solid revenue growth and margin expansion, and $4.8 billion of free cash flow. In the fourth quarter, this was led by strong results at GE Aerospace with order and revenue growth above 20 percent, as well as Power with double-digit growth. In addition, we further strengthened our foundation, surpassing $100 billion in debt retired since 2018 and improving its operations by more deeply embedding lean and decentralization across GE."
Continuing further, Culp said, "Looking ahead, GE is positioned to drive growth, profit, and cash, and our outlook reflects our confidence in our businesses. In GE Aerospace, we are executing on an unprecedented ramp, and our best-in-class technology is powering more efficient and sustainable flight."
Looking to 2023, GE's outlook, which excludes GE HealthCare, includes high-single-digit organic revenue* growth, adjusted EPS* of $1.60-$2.00 (more than doubling our '22 jumping off point), and FCF* of $3.4B-$4.2B. (*Non-GAAP Financial Measure)
The company executive went on to state that the company expected "high-single-digit revenue growth and strong free cash flow generation in 2023 for GE. We are making good progress on our plans to launch these independent, investment-grade, industry-leaders that will unlock greater value for our customers and shareholders."
GE Aerospace which is a world-leading provider of jet engines, components and integrated systems for commercial and military aircraft, has a global service network to support these offerings.
Whether it is manufacturing components for GE9X engines, driving innovation in fuel and noise reduction, or unlocking new opportunities to grow and deliver more productivity, the GE Aerospace teams are dedicated to moving the aerospace industry forward.
Decarbonizing commercial flight is the greatest challenge the modern aviation industry has ever faced. Not because of the technical advancements needed to achieve it, but because there is no other option but to make it happen.
The company is focussed on taking this role seriously to shape the future of flight, and is determined to go forward with  the spirit, ambition and means to deliver now, in the near term and for the next three decades. It cannot happen without optimal fuel efficiency, and GE is well positioned to meet this challenge.
GE Aerospace is committed to a more sustainable future by investing now in bold propulsion technologies for the future of flight and making its operations carbon neutral. The company's aim is to be carbon neutral across its global operations by 2030.
CFM which is a 50:50 France-American joint venture between GE Aviation and Safran aircraft engines,  signed an agreement for Air France KLM Engineering and Maintenance to provide the full scope of LEAP MRO services for operators worldwide.
Looking across the businesses, GE Aerospace is executing on an unprecedented ramp for customers. Order growth in the quarter was driven by robust equipment orders primarily in Military. Organic revenue grew 26 per cent and LEAP engine deliveries grew year-over-year. For the full-year, margin expanded 440bps organically and FCF was $4.9 billion, largely driven by earnings and working capital. The company is making progress on lean—improving process capabilities and vertically integrating our P&Ls to drive greater portfolio focus. At the same time, we're investing in differentiated, technology programs to advance the future of flight such as LEAP, CFM RISE, and the XA100, Culp said.
He said that while the team remained focused on operational improvements, it saw a number of commercial wins within the quarter. GE Aerospace's entered an equipment and long-term support agreement with Cargolux for their GE-powered Boeing freighter fleet. And Power secured an order from the Swiss  Federal Office of Energy to provide a reserve power plant through 2026.
The company is dedicated to the future of safe and sustainable flight and believes in its talented people to make it happen.