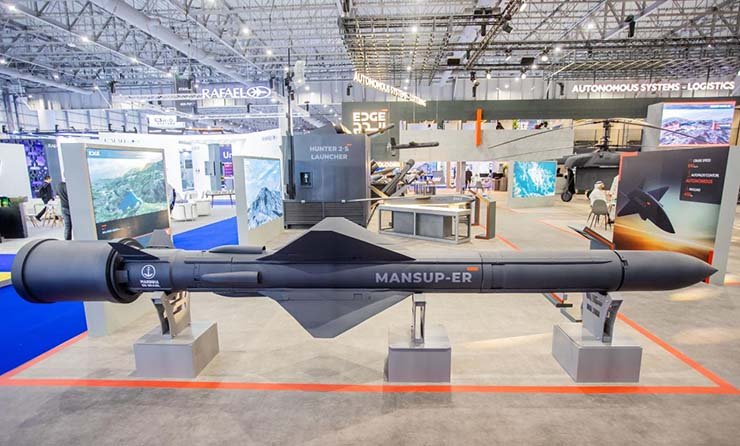 Abu Dhabi, UAE: EDGE Group entity Abu Dhabi Ship Building PJSC (ADSB) has announced that it will integrate the MANSUP surface-to-surface missile on its Fast Attack Vessel, which will be launched at NAVDEX 2025.
The vessel will be designed and built in the UAE by ADSB as a First of Class and will showcase a number of EDGE products related to the maritime sector and enable live fire tests and other customer demonstrations, providing a test platform for further development. The vessel is targeted to be delivered and demonstrated at NAVDEX 2025, to continue the ADSB strategy of showcasing its enhanced design capabilities. The first export sale for the Fast Attack vessel is also in the pipeline, signalling ADSB's expanding global footprint.
Mansour AlMulla, Managing Director and CEO of EDGE, and Chairman of ADSB, said: "This development is further evidence of the synergies we are now witnessing between EDGE's businesses and will enable additional sales opportunities for SIATT, ADSB and other EDGE products. This initiative underscores ADSB's commitment to innovation, providing an essential platform for the ongoing development and enhancement of EDGE's product lineup. Our strategic alignment and joint efforts are paving the way for significant advancements in the defence sector."
This announcement comes on the heels of significant achievements for EDGE, including the sale of MANSUP missiles to the Brazilian Navy in a deal worth approximately AED 0.6 billion and a Letter of Intent signed by the UAE Ministry of Defence, valued at AED 1.102 billion. These successes are a testament to EDGE's expanding influence and capability in the defence sector, marking a new era of innovation and collaboration.
Attendees of the Dubai Airshow 2023 can visit EDGE and its portfolio of companies at stand 520 in the main hall, Hospitality Chalet at outdoor stand P9, and outdoor stand S49, at Dubai World Central.