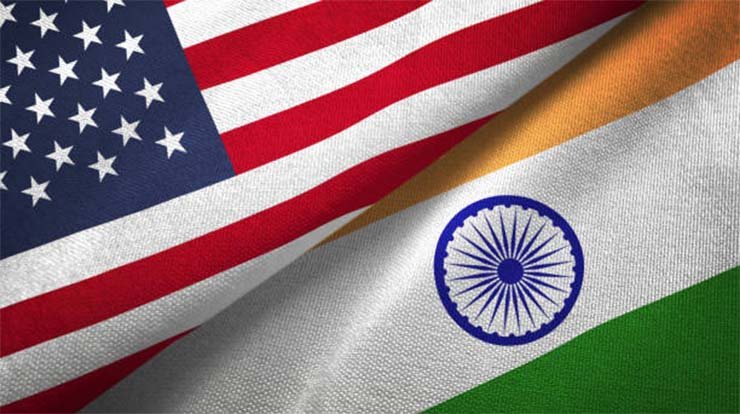 New Delhi: Boosting defence industrial cooperation and sharing of critical technology among other things were the key topics of the 17th meeting of India-US Defence Policy Group (DPG) that was held in Washington, and co-chaired by the Indian Defence Secretary and US Under Secretary of Defence.
Ahead of Prime Minister Narendra Modi's official state visit to the USA, officials of both countries have intensified their discussions on co-producing jet engines, long-range artillery and infantry vehicles under the Initiative on Critical and Emerging Technologies (iCET). India's National Security Advisor Ajit Doval and US NSA Jake Sullivan launched iCET earlier this year.
It was done at the direction of US President Joe Biden and Indian Prime Minister Narendra Modi who after their Tokyo meeting in May 2022 had announced to elevate and expand the strategic technology partnership and defence industrial cooperation between the governments, businesses and academic institutions of the two countries.
At a meeting with Indian Defence Secretary Giridhar Aramane at the Pentagon, US Deputy Defence Secretary Kathleen Hicks termed the proposals to co-produce jet engines, long-range artillery and infantry vehicles under iCET "unprecedented opportunities" to strengthen ties between the defence sectors of the two nations.
The two officials discussed priorities for strengthening the US-India defence partnership, including increasing defence industrial cooperation and operational collaboration, Pentagon spokesperson Eric Pahon said.
Hicks underscored the importance of the US-India relationship as critical for promoting peace and prosperity in the Indo-Pacific and beyond. She also reiterated the importance of deepening military-to-military relations between the two nations as the technology partnership grows, Pahon added.
Reiterating the US's support for India's defence modernisation objectives, including increasing investments in Indian domestic manufacturing, Hicks and Aramane welcomed the upcoming launch of INDUS-X ahead of PM Modi's visit to the United States in June.
They also highlighted its value as an opportunity to promote partnerships between the two countries' defence innovation ecosystems.
A day earlier, the two officials co-chaired the 17th US-India Defence Policy Group meeting.
The dialogue advanced an ambitious agenda – including industrial cooperation, information-sharing, maritime security, and technological collaboration – that reflects the robust and comprehensive defence ties between the United States and India, said US Department of Defence spokesperson Lt Col David Herndon.
"The officials exchanged views about shared priorities in the Indian Ocean Region and aligning the US-India partnership with other like-minded partnerships to sustain a free and open Indo-Pacific.
"The leaders reinforced their commitment to strengthening cooperation and interoperability between the US and Indian militaries to work together in all domains and across all services," the spokesperson added.