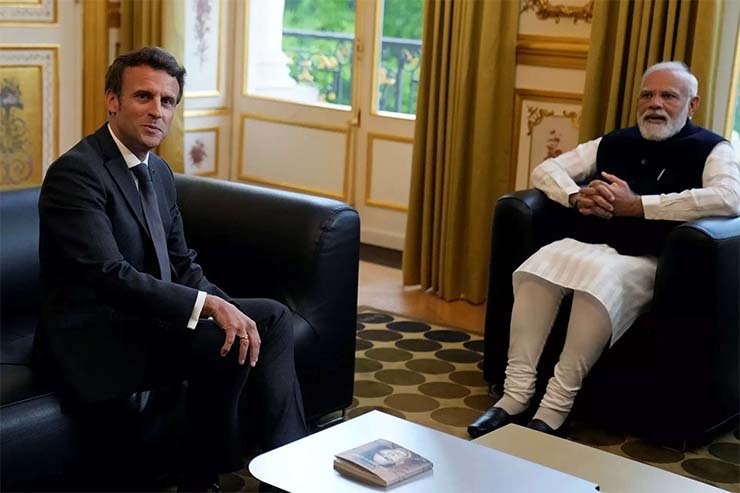 New Delhi: Expressing confidence that his visit to France would provide a new impetus to the bilateral strategic partnership, Prime Minister Narendra Modi on July 13 said that he looks forward to holding wide-ranging discussions with President Emmanuel Macron on taking forward this time-tested relationship over the next 25 years.
The visit to France was particularly special as he would join President Macron for the French National Day, or Bastille Day celebrations in Paris as the Guest of Honour, said Prime Minister Modi in his departure statement.
He said that an Indian tri-services contingent will be part of the Bastille Day Parade, while Indian Air Force aircraft will perform a fly-past on the occasion. He noted that this year marks the 25th anniversary of our strategic partnership rooted in deep trust and commitment. The two countries cooperate closely across various domains including defence, space, civil nuclear, trade, investment, education, culture and people-to-people ties.
"We also work together on regional and global issues," he added. "I look forward to meeting President Macron and holding wide-ranging discussions on taking forward this longstanding and time-tested partnership over the next 25 years."
The Prime Minister pointed out that he has had the opportunity to meet President Macron several times since his last Official Visit to France in 2022, most recently in Hiroshima, Japan, in May 2023 during the G-7 Summit.