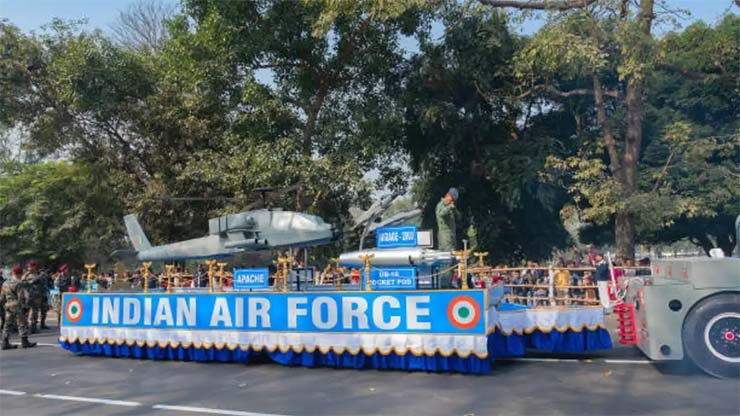 New Delhi: Indian Air Force (IAF) will place before the Defence Acquisition Council (DAC) chaired by Defence Minister Rajnath Singh slated for next month, three key projects.  These include purchase of 97 Light Combat Aircraft or the Tejas fighter and 66 helicopters.
Besides, the IAF is looking at upgrading 84 Sukhoi-30 fighters, currently the most modern warplanes it has, apart from the 36 Rafales from France. All three projects add up to several billion dollars and importantly, are largely indigenous.
The 97 Tejas' are necessary, with the IAF down to around 32 squadrons of fighters and that too, including the MiG-21s, on their way out. The 97 Tejas' would mean, when they come, of course, an additional five, badly needed squadrons. The Tejas is indigenous fighter, though the engine and some other components are imported. The IAF had earlier ordered 83 and hopefully, the deliveries will not be delayed.
Refurbishing 84 Sukhoi-30s is particularly important: the IAF has around 270 Sukhois, Russian designed, and they've been there since the late 1990s. By upgrading the 84, and subsequently, the rest of the fleet, the IAF will ensure they have an additional 20 years. The Sukhois have had problems and are expensive to operate, also because they're two-pilot aircraft, but currently are an essential part of the IAF armoury.
The 66 helicopters are indigenous and are part of the package of 156. The Indian Army will get the other 90.
The next DAC meeting is slated for next month. Apart from Singh, it consists of the chief of defence staff, General Anil Chauhan, the army, navy and air force chiefs, the defence secretary and the Defence Research and Development Organisation (DRDO) head.