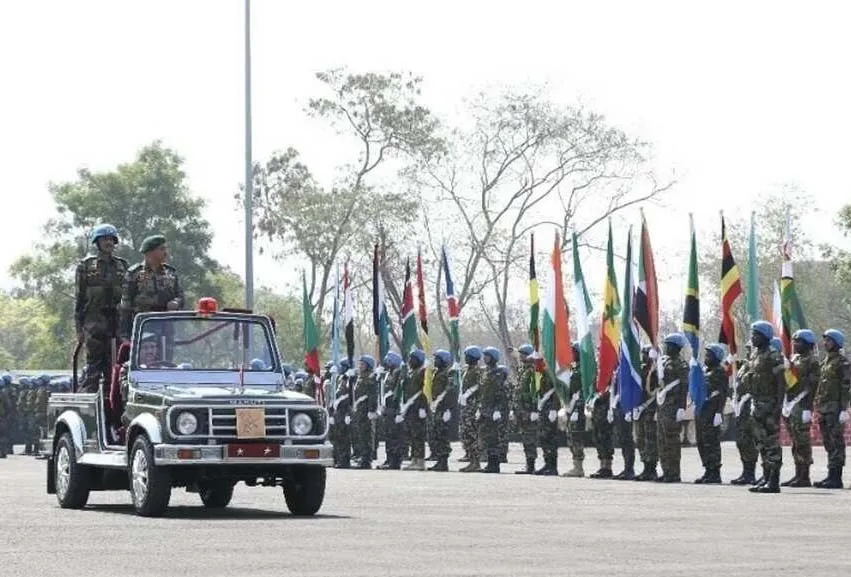 New Delhi: The second edition of Exercise AFINDEX will start next week (March 21-29) at Pune. Making a push towards improving military ties with African nations which includes providing training, specialised courses and sale of India-made defence equipment, India has been building upon the initiatives taken to strengthen India – Africa relations. The first edition of the exercise was held in 2019. The Ministry of Defence will also be conducting "Conclave of Chiefs" from African countries on March 28, in which army chiefs of 21 countries will be taking part.
The 10-day exercise, AFINDEX has been divided into four phases which will include trainers being trained, Humanitarian Mine Action and Peace Keeping Operations. The forces will also conduct a validation exercise to assess the results of the training conducted during the drills, which will be witnessed by the Army chiefs from African nations. Nine contingents with 78 personnel will participate in the exercise. Additionally, 11 countries will be sending a total of 21 Observers to the exercise.
Last year in October, India and a group of 50-plus African countries had announced that they would enhance cooperation in the field of military training and increase the number of slots for training military personnel and capability-building of defence forces. India started sending training teams to Africa in the 1970s. As of now, there are training teams in Tanzania, Uganda, Namibia and Seychelles. Two more countries have sought Indian teams, said a source. In November last year, the Confederation of Indian Industry held a conclave on Africa and brought out a report saying India has emerged as the top defence exporter to Africa. It may fulfil the continent's maritime, aerospace and defence needs in the future.
During the event, new-generation equipment manufactured in India will be showcased.
The first-ever India-Africa Chiefs Conclave, hosted by the Indian Army will take place in two sessions. The first session will focus on exploring the key pillars of India-Africa Defence Partnership, and the second session will focus on the Indian Defence Industry's Outreach to Africa. The conclave will be attended by Army chiefs from 21 African nations. The event will focus on enhancing peace and security between India and Africa and creating opportunities for exchanging ideas and perspectives. The Indian Defence Ministry, Foreign Ministry, and Service HQs will participate in the conclave.
As a landmark event, the first India-Africa Chiefs Conclave will provide a fillip to the cooperation between the Indian Army and the armies of African Nations.