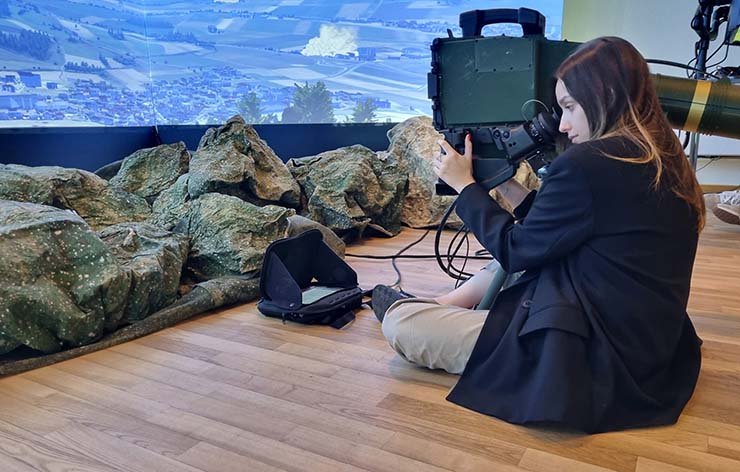 Copenhagen: In a collaborative effort between NATO Support and Procurement Agency (NSPA), EuroSpike and Rafael Advanced Defense Systems, The SPIKE Missile Family's global users gathered together in Copenhagen, Denmark for the 18th SPIKE Users' Club Meeting.
With 19 user nations in attendance, and a reveal of the latest tech in SPIKE training — The 18th SPIKE Users' Club Meeting concluded successfully.
SPIKE, the combat proven Rafael flagship family of missile systems, is an industry leader of precise tactical missiles with a global user base.
The SPIKE Users' Club Meeting was established by global SPIKE users in 2003. The annual event allows users to engage with other user nations serving as a collaborative platform fostering partnerships among user countries, and encouraging the exchange of ideas and lessons learned from operational experiences. By leveraging the collective experience and expertise of SPIKE users, this forum empowers participants to optimise their utilisation of the system, ensuring its effectiveness in addressing complex defence challenges.
The convening of SPIKE users and Rafael's subject matter experts and EuroSpike's programs management creates a unique opportunity for the exchange of ideas offering invaluable insights into the operability as well as latest advancements in the SPIKE missile system.
In its' 2023 rendition, the SPIKE Users' Club held workshops focusing on Vehicle Integration, Operations, Tactics and Doctrine, Logistics, as well as Training and Simulation — with the reveal of the newest SPIKE trainer.
"This collaborative event reflects our commitment to facilitating a strong network of SPIKE users who can leverage their collective knowledge to enhance the system's performance and contribute to each and to the global defence landscape. We are very pleased with the exchange of insights and experiences at this year's event and welcome continued growth of the SPIKE Users' Club", said a representative from EuroSpike.
A NSPA representative added, "The SPIKE Users' Club Meeting demonstrates our dedication to fostering collaboration among the SPIKE community within NATO and beyond. By leveraging the collective knowledge and experiences of SPIKE users, we aim to enhance interoperability, operational effectiveness, and maximize the value of this cutting-edge missile system. We are pleased to partner with Rafael and EuroSpike in order to support this initiative and our customer nations."