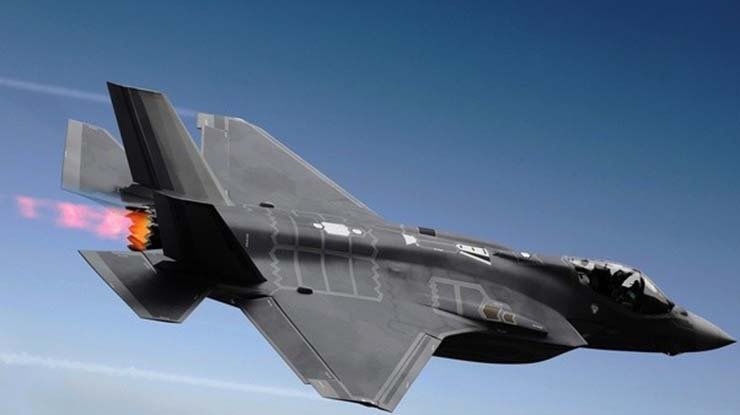 Washington: The US House Armed Services Committee's proposed version of the 2024 National Defence Authorisation Act would throw a lifeline to a program aiming to develop a next-generation fighter jet engine.
The chairman's mark of the legislation which was released would add $588.4 million for the Adaptive Engine Transition Program, to mature its technology and reduce risk.
The Pentagon in March released a proposed fiscal 2024 budget with no AETP funding, instead moving forward with the Engine Core Upgrade, Pratt & Whitney's proposal to upgrade the F-35 Joint Strike Fighter's existing, Pratt-made F135 engines.
But the House NDAA backs continuing work on both engine programs in 2024; it also fully funds the Engine Core Upgrade.
AETP was the other option the Pentagon was considering to modernise the F-35's propulsion systems, which will need more power, thrust and cooling as the fighter receives key upgrades later this decade. These adaptive engines, prototypes of which have been developed by both Pratt & Whitney and General Electric Aerospace, would add a third stream of air to cool the engine, and would adapt to the best configuration for any given situation.
The Air Force was interested in putting the adaptive engine in its F-35As. But the adaptive engine's lack of interoperability with the US Marine Corps' F-35Bs, which have a unique engine that allows it to vertically take off and land, meant the Navy and Marines were uninterested in AETP.
In a background briefing for reporters, a senior congressional aide said lawmakers opted to restore AETP funding to keep the technology moving forward as the Defence Department continues developing the sixth-generation Next Generation Air Dominance platform, expected to use adaptive technology in its engine.
GE calls its adaptive engine the XA100, and Pratt's adaptive engine is the XA101. Pratt said the adaptive engine it is developing is better suited for NGAD than the F-35.
The committee's draft of NDAA would also strike entirely the $150 million the Air Force requested to prototype its troubled Air-launched Rapid Response Weapon, or ARRW. And it would add another $20 million to the service's budget request to prototype the Hypersonic Attack Cruise Missile, or HACM, hypersonic program, which would bring its funding to more than $401 million.
ARRW's future is uncertain after a failed test in March prompted Air Force Secretary Frank Kendall to tell lawmakers the program had "struggled a little bit in its testing program," and that the service was more committed to HACM.
The committee's tactical air and land forces panel also  advanced without changes its section of the NDAA. That bill would grant the Air Force's request to retire 42 more A-10 Warthogs, bringing its fleet of the attack aircraft down to 218, as well as 57 older F-15C and F-15D fighters.