New Delhi: The Indian Army will procure 130 tethered drones and 19 tank-driving simulators under Emergency Procurement (EP). The Army has signed a contract with local manufacturers and they will be delivered in 12 months.
Confirming the signing of contracts for the procurement of 130 tethered drones and 19 tank-driving simulators, Indian Army in a social media post said, "Indian Army has signed the contract for procurement of 130 Tethered Drones and 19 Tank Driving Simulators. The induction of such new equipment will enhance the overall operational preparedness of the Army." The long-endurance tether drone systems are contracted at an approximate value of Rs 250 crore and can be used in high-altitude areas, according to an official.
Currently, the armed forces are executing the fourth tranche of EPs sanctioned by the Defence Ministry. In the last few months, the Army has issued several tenders for a range of drones and technologies including logistics, load-carrying drones, anti-drone systems, and loitering munitions, among others. In the backdrop of the stand-off in Eastern Ladakh, the Army concluded a series of contracts in the last three years with Indian start-ups for small drones for surveillance and load-carrying.
According to sources, the contract for the drone system for long-distance surveillance and intelligence gathering along the borders was signed with indigenous company NewSpace Research Technologies Private Ltd. The contract for the other equipment was signed with Zen Technologies Limited, which will also involve skill development. The Indian Army had earlier contracted drones that can hit targets with 5-10 kg explosives from Bengaluru-based NewSpace Research & Technologies Pvt Ltd which is developing a range of drones including drone swarms.
The armoured branch of the Integrated Headquarters of the Ministry of Defence in January this year, under the fast-track procedure had issued the request for Technical and Commercial Proposals for the drones.
As per the RFI, these systems are sought to fly not less than six hours in tethered mode and around 45 minutes in un-tethered mode. These drones are connected to a ground-based tethered system with a flexible wire or cable for power and communications and can provide surveillance of beyond-line-of-sight targets for a prolonged period. While traditional drones have a greater range allowing them to perform missions, the tethered drone systems are ideal for extended surveillance and security overwatch missions such as border control.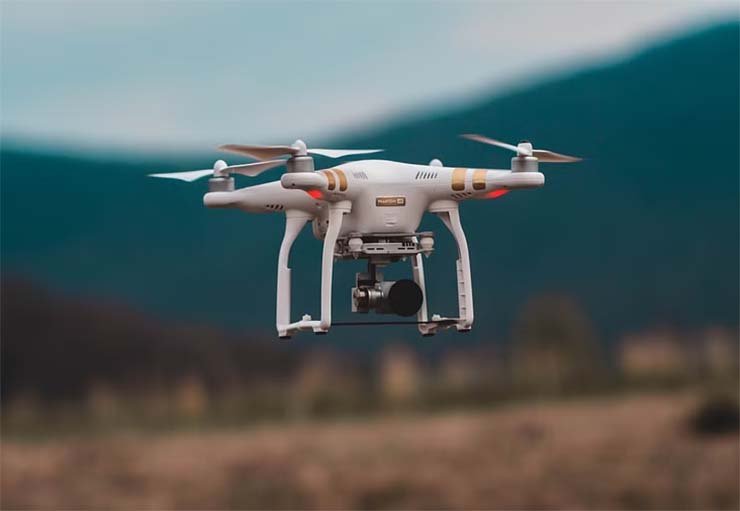 As per the Defence Acquisition Procedure, the Fast Track Procedure involves "cases where expeditious procurement for urgent operational requirements foreseen as imminent or for situations in which a crisis emerges without a prior warning, or where undue/unforeseen delay due to reasons beyond the control of the acquisition setup, are seen to be impacting the capacity of the Forces, may be recommended by Service Headquarters for pursuance of FTP."
The Army under the fourth tranche of EP, has so far signed 49 contracts worth Rs 7,600 crore and another 34 contracts of similar amount are lined up and expected to be concluded by end-September, as reported earlier. Emergency financial powers were granted to the armed forces by the Defence Ministry for the first time after the 2016 Uri terror attack, under which they could procure weapons systems up to Rs 300 crore, on an "urgent basis without any further clearances to cut short the procurement cycle".
Earlier for instance, Noida-based start-up Raphe mPhibr Pvt. Ltd. got two separate orders from the Army, for 48 mR-20 logistics drones which can carry cargo of up to 20 kg in high-altitude areas for the infantry and 100 quadcopter drones for the Armoured Corps. Similarly, Mumbai-based drone manufacturer ideaForge won a repeat contract last year from the Army to supply 200 of its Switch Vertical Take Off and Landing (VTOL) mini-Unmanned Aerial Vehicle (UAV) along with its accessories. In January 2021, the Army signed a contract with ideaForge for Switch UAVs in a deal worth $20 million and also a repeat order for an undisclosed number of Switch UAVs to augment surveillance along the Line of Actual Control (LAC).