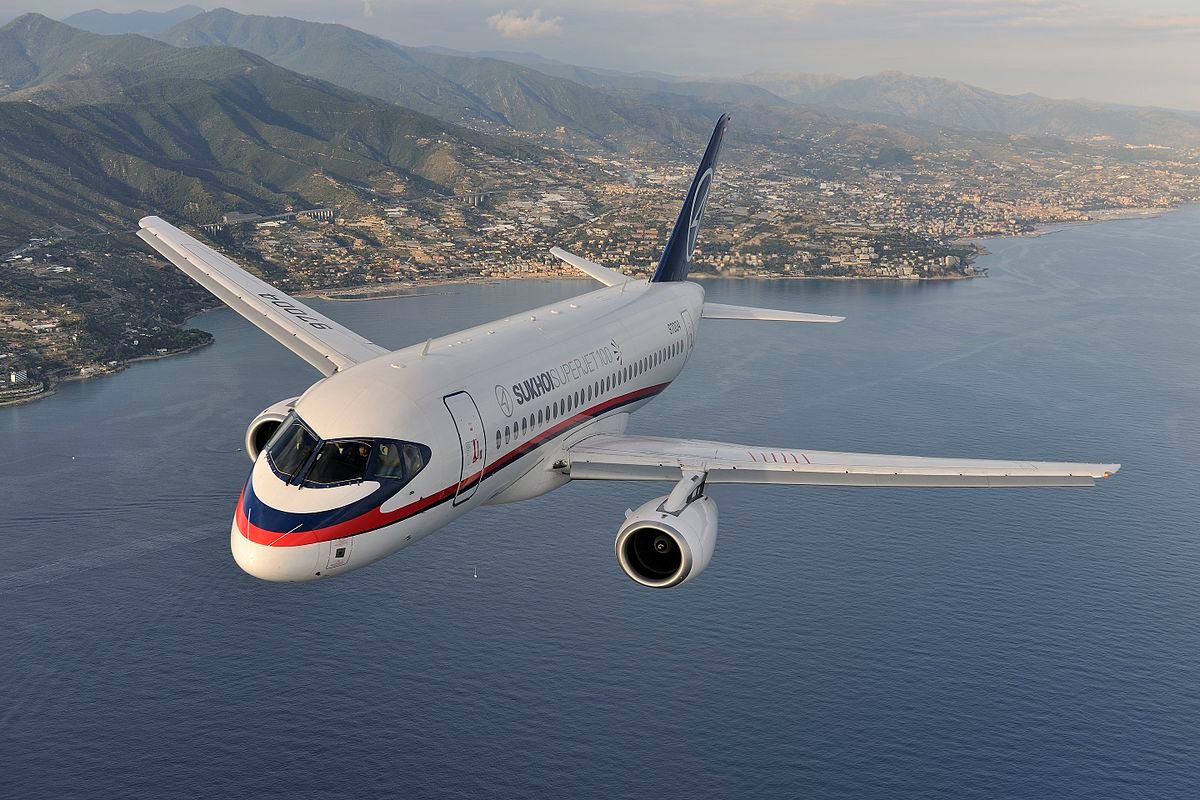 Moscow: With the successful first flight of the import-free Sukhoi Superjet 100, Russia reached a significant milestone in their efforts to domestically manufacture a narrowbody aircraft.
The test flight of the Sukhoi Superjet 100 evaluated the onboard systems, controllability, and stability. Aiming to reduce its dependence on Western aircraft and parts, Russia still faces challenges in replacing Airbus and Boeing fleets within its airlines, which currently rely heavily on Western-made aircraft and spare parts.
The successful completion of Sukhoi Superjet 100's first flight, marked a milestone in Russia's endeavour to domestically manufacture a narrowbody aircraft at scale within its borders. Also known as the SJ-100, the import-free Sukhoi Superjet 100 was produced by the Yakovlev Production Centre of the United Aircraft Corporation.
"The first flight of the Superjet, created under the program of import substitution of systems and components, is the success of thousands of teams of enterprises in the aircraft manufacturing and radio-electronic industries that are part of the management of the Rostec State Corporation," said Russia's Minister of Industry and Trade, Denis Manturov.
Lasting 54 minutes, the test flight took place at altitudes of up to 3,000 meters, with speeds reaching up to 343 kilometers per hour. During the test flight, the aircraft underwent assessments for the stable operation of all onboard systems and its controllability and stability in flight. Pilots also performed a cloud landing as well as a go-around procedure.
The Sukhoi Superjet 100 is a regional jet that commenced commercial operations in 2011. This aircraft can accommodate between 75 and 98 passengers and is specifically designed for shorter routes, offering a range of up to 2,472 kilometers (1,535 nautical miles).
All SJ-100 aircraft will incorporate 'import-substituted' components, which means that Russian-made systems, including engines, will replace those from 'unfriendly' countries. The import substitution program commenced in 2019, three years prior to the full-scale invasion of Ukraine. It was initiated in 2019 as Western countries were imposing sanctions due to Russia's initial invasion of Crimea and its support for local proxies in Ukraine's Donetsk and Luhansk regions.
Russia's technological dependence on Western aircraft and their parts appears to be diminishing. This especially gained momentum in the wake of Russia's full-scale invasion of Ukraine and the subsequent sanctions imposed by Western countries, according to recent reports.
The Russian aviation sector's efforts to diversify its fleets away from Airbus and Boeing aircraft, as well as other technological components used in the production of their aircraft, still faces challenges. Russia, having achieved the capability to manufacture its own aircraft without Western assistance, still requires time to produce and replace Airbus and Boeing fleets within Russian airlines.